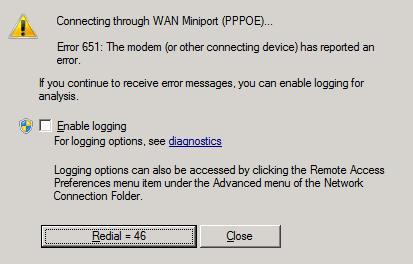 Windows Error 651
1
Change Server 2012 R2 from Sta...
2

DHCP Admin Group in Server 2012 The DHCP admin group is a Windows security group used to provide DHCP admin access to users who need to perform DHCP admin function in their work role(s). The sister group, DHCP Users provides read only membership to see DHCP information. In Server 2012, Microsoft disabled the DHCP users group and hid it from view. This can be a bit frustrating if...
Read More

Grant Sudo Access in Ubuntu To make changes in Ubuntu, you need to be a member of the "Super Users" or Sudo group. Membership of this group acts like the administrator group on a windows system, allowing users to make changes to the operating system. Ubuntu will prompt you for the sudo password (which is recommended to be different to your normal user password...
Read More
Mapping a network drive with IPv6 is straight forward but has a trick...